Post by clivethebarker on Jan 9, 2019 23:37:13 GMT -6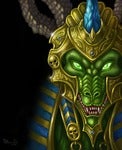 no useful content for six months
, then a Christmas gift of tough luck, you don't get your platform etc. has leeched all the sympathy I have for the developers/publisher away at this point.
Purely subjective.
Based on the past six monthly updates before the December one:
Update #70 informed us of the release of
download-codes for the Beta Backer Demo
, which significantly expanded upon the available features & areas of the previous demo. It also allowed for feedback from backers to begin helping to identify bugs & other things that may need fixing.
Update #71 showed us examples of backer feedback that were addressed, and that they would place focus on fixing bugs. Many backers were also concerned about the lighting & lip-sync in the demo, so that was addressed as well.
Update #72 was when we were informed that the game would be delayed to 2019, and that the PS Vita version was dropped due to the system's discontinued support from Sony, also allowing for refunds to be issued.
Update #73 informed us of the release of demo keys for the
GOG version of the Beta Backer Demo
, and that all the feedback/bug reports had been received and compiled for review.
Update #74, aside from the Killer Barber enemy showcase (ignoring it), informs us of work being done on
enemy placements for Nightmare Mode
.
Update #75, again ignoring the new enemy showcase, announced that
WayForward joined the project
to help the development team fix more bugs & make further improvements. For something that this thread may consider "not useful content", plenty of people were making a big deal of WayForward coming aboard
as if they were replacing DICO (which turned out false)
.
I'm not going to try changing your mind about the project at this point. It is however interesting, even a bit amusing, that you have such an opinion about the previous six updates.
Perhaps useful was the wrong word. Good news might be a better way to frame it. Alright, time for a perspective from a Linux player.
70- Not compatible with Linux/Mac

71- I concede that this could be good news, but not very encouraging that all the bugs had to be discovered by players rather than interal QA
72- Funny that Vita backers could get refunds but not for this newest round of dropping; not good news that a plaform was dropped and a giant indetermiate delay.
73- Again, nothing for Linux/Mac
74- Typical update, nothing big like a release window or something, how about a gameplay vid with these new models?
75- Really really great news, they had to bring people in at the 11th hour because the dev team can't get this done, and the project will probably get delayed further

Such terrific updates. Left out the latest doozy.