Post by purifyweirdshard on Jan 15, 2019 9:08:46 GMT -6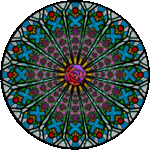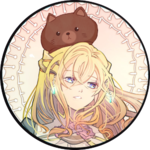 Who was a Linux/Mac backer for Steam, and who was a Linux/Mac backer for GOG.
I'll take a shot at this one.
The first thing, that browren pointed out, is this is a problem of their own making. At any time leading up to update #76 they could have sent a survey specifying which platform we intended to play on. At that point no one would have known to lie and say differently. In addition, they've proven they can change backer rewards as this was the only solution they offered Mac and Linux backers. Any options they had along this line of reasoning disappeared the moment they made a cash grab.
The second thing is, in all lawsuits you must have standing and there must be damages. In this case, they are only liable to Mac Linux backers, period. Even if they have created a bad situation for themselves. The way this is usually done is you sign a digital affidavit that you intended you play on Mac or Linux. I'm not saying this is a catchall solution, but most of society is truthful and it gets you within a percentage maybe 10-20%.
The third point I would make is that [they could just port the game] they have offered no real evidence that they actually spent any time trying to actually port the game. If they can port to ps4 (unix-like) and they can port to switch (unix-like) is it really cost prohibitive to port to Mac and Linux (unix-likes). What is this mysterious middleware they chose? UA already had Mac and Linux ports and 505 pulled them due to laziness, so sorry if I sound skeptical.
I'll reply to #1-3.
#1, I believe this may have been a simple and honest mistake/miscommunication between parties, because there's actually a precedent with something very similar. Some of you may even remember it - when Curse of the Moon was added to surveys for platform choices in mid-2018, GOG was one of those options, however not long after that it came out that Inti Creates was not making a version of the game for that platform as they don't produce games without copy protection - there was not a plan for it. Obviously, at that late stage, it wasn't a matter so much of getting the backers' money for specifically a GOG CotM, just rather something that wasn't specifically communicated between all quite in time. If we are to apply this situation to Linux/Mac though and say they told us perhaps a few weeks/month earlier via KS update announcement "Hello, please lock in your OS choices for PC" with no explanation, that would quite likely increase excitement and be seen as a good sign to all, only to say at the end of December "right, so the reason we had you do that is because we're not making two out of three of those".
What happens then is a situation similar to the one we're in already. Many people (because there's a precedent for this too) will claim, honestly and not, that they didn't have time or didn't know this was the reason for the change, didn't see the update at all, or for x/y/z other good/bad reasons missed out. In the case of console backer choices, their previous intention was clear, so even if in those cases they were to miss a refund period we know conclusively they were Wii U/Vita, but in the case of PC OS not. This displaces people again to the same situation you all are in right now, on top of the communication drama that would be caused for the game from its "pick your OS" announcement.
And this was not in your post but has been brought up elsewhere, asking that maybe it's a sign of a bigger problem if we're worried about a number of non-Linux/Mac refund requests, and the issue there is more the amount of short-sighted and impatient backers. Given the lack of good news lately since they're being upfront and announcing things like these and holding off on release date/game info until everything can be shown at once, many people out there evidenced by comment areas well before the 27th's update are of the thinking that when presented with seemingly "nothing" in front of them next to their investment, they'll take that investment back, and quite likely regret it at some point later. Their funds haven't "matured" yet, which I believe they will and beyond the investment, but many are fickle and easily spooked. Just how many is an unknown, but for their own good they should probably wait. Too many people out there only care to listen to bad news before a product exists.
#2, in -that- scenario, I think and would hope for honesty, but I also doubt the eventual existence of such a lawsuit happening. Maybe it will/does, but sounds like a huge disproportionate amount of money and effort to move on.
#3, I can't give any information on that myself of course, but I don't think it'd be wise or that they are bound to release the granular details of that situation. We'd have, at best "Oh, that's all? I can fix that in 2 hours", well downplaying the complexity and nuance of how things (don't) work in programming scenarios as complicated as huge video games. At worst, that very specific information is taken and used more widely against them in some manner where nothing of equal or even close value is gained. More information doesn't change the situation and the port still isn't made.