Post by jim on Jan 5, 2016 18:53:30 GMT -6
So this came up as a side comment in a completely unrelated thread. How do ya'll feel about an easter egg item like say... I don't know, a magic paintbrush that can be equipped as a weapon that make Miriam put graffiti on or just deface in general artwork in the castle. The idea initially was spawned from
Goobsausage
who made the following comment: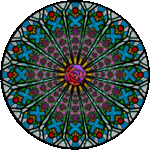 Would Miriam draw a mustache on it,
destroy it, ignore it, or say "is this how Gebel sees me?").
From there, quoth
Astaroth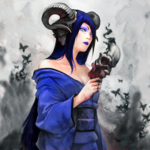 And from there I said:

So here I am to propose the idea and see what ya'll think. So somewhere in the game, maybe a hidden item, maybe just a really rare drop, is a magic paintbrush that when equipped and swung would randomly deface what ever "artwork" was nearest to you. Maybe it's a painting in the back ground, maybe a statue, maybe a decorative door. But you'd get stuff like mustaches on statues, glasses and cigars on people in paintings, fake gang tags or stylized names on doorways and windows. And I'd same just make a pretty standard set of "decals"/skins that could be overlayed on certain things.
The next thing would be that Miriam can only use it maybe once or a handful of times in a given room, and more often then not when she leaves the room and comes back the graffiti is gone. But every now and then she comes back to find the WHOLE ROOM covered in graffiti! Maybe even on rare occasions you come back to find a bunch of random low level enemies (skeletons, ravens, ghosts, etc.) actively painting on everything only to get spooked and run off when Miriam enters the room.
I know that'd be a lot. But what do you ya'll think?
EDIT
Heck maybe you actually add in a special cut scene with Gebel if you get the item and encounter either the room filled with graffiti or the room full of enemies painting graffiti that afterwards the cut scene is Gebel either walking into a room to find the enemies painting or just the aftermath and gets furious/throws a fit and storms off.