Post by Darnias on May 26, 2020 9:01:02 GMT -6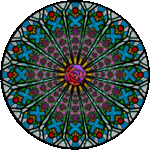 It was never was advertised as that and surprise, surprise, it's exactly what they said it was. If you thought otherwise, you just have to look at the mirror to see who fucked up.
Bloodstained fucked up on a bunch of stuff, mainly communication which is mostly on 505 Games part. This isn't one of them. The "false advertising" shit that some people are coming out is hilarious.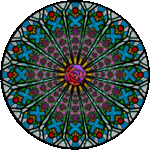 www.reddit.com/r/Bloodstained/comments/cai2ap/some_unused_stuff_from_ingame_resources/)
, I presume it's hard to expect too much from Zangetsu mode...
And even for such a semi-finished product, there are more bugs than most players imagine/know (although some of bugs are interesting or/and useful)...
Every game is a semi-finished product if you gauge it by what it ended up cutting. Name any game ever made and you'll always find cut content in some way, shape or form, Iga's metroidvanias included. Bloodstained has more content than most Metroidvanias which thrived on recycled assets. It's fucking inane to say that this is "semi-completed" even if it's obvious it lost steam by the end.
At this point this is less legit criticism direct at the game and more emotionally charged pedantic nitckpicking.
I knew numerous games included "'Iga's' metroidvanias" have contents were cut/unused/unfinished. RotN is a good and entertaining game, but RotN is not just some "pop up" game: it was initiated by the famous producer, it was pledged $5,545,991 by 64,867 backers and was the most funded video game ever on Kickstarter at that time. Players, especially backers have the right to expect more completed product.
I defined RotN is a "semi-finished product" not only because it have some cut contents, but also because it has been developed for about 4 years with more than 5 millions dollars but only with such a low completion when it released so that they have to complete (or, "curtail") the remaining promised contents in the form of "Free DLC", and even with this low completion there are still a pile of glitches existed (as of update 1.10)...
(Even if it's just a trivial "sync up version numbers" update, they didn't launch in January as announced)
Everyone has different criteria and experience, to me, RotN is "thrived on recycled assets" too.
In some respect, you are right: this is less "legit criticism", but also not "more emotionally charged pedantic nitckpicking" - after all I'm not the one who discovered those unused stuff (I just found many glitches and knacks) - it's more "innuendo", moreover backers and players have the right to know what a semi-finished product they got.
If the staff could "nitpicking" to their own product, then there won't be so many glitches for players to discover. And perhaps the staff need "nitpicking" players to discover the glitches so they can fix them - if they still want.