Post by dareka on Jul 20, 2019 14:55:10 GMT -6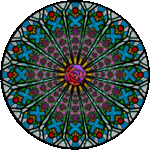 Having said that I'm very sad it's been a month since release and two weeks since the already delayed confirmed date for Iga's Backpack for PS4/XB1 and we still have no date for that. It's out from day one on PC and now on Switch but not ps4/x1. What gives?
Well, their logistics have been abysmal, to put it mildly.
Both the game and their planning needed a few more months - that much is clear.
Hope they learn from this experience. I mean, the forum is pretty toxic right now (people overreacting all across the board, imho), and that's somewhat to be expected - this is the internet, after all - but there's no denying that the toxicity would be far less had 505 done a better job with the launch.
The issues:
1
) Game crashes. On all platforms (even PC).
2
) Frame-rate drops. On all platforms (even PC).
3
) Loot getting stuck on walls half of the time.
4
) Day 1 patch that erased progress for many PS4 players.
5
) Xbox One patches delayed
6
) IGA's back pack delayed on PS4 / Xbox
7
) Switch version with frame rate issues, loading issues, crashing issues and input lag.
8
) Japanese version launch will be 3 months after the rest of the world.
This comes after the linux and Mac versions were cancelled with no refunds, and the IGA's back pack was made available to non-backers. Now, personally, save for the no refund thing, I think the cancellation decisions and making IGA's back-pack available to non-backers were the right calls - but there's no denying they rubbed many people the wrong way.
What's a bit frustrating here is that the eight issues listed could have been dealt with by devoting more time to optimization, bug fixes and QA, and releasing the game two or three months later (say, September).
The game would have been just as good, sold just as well, and the toxicity in the forums would be at lower levels, I think. It would have definitely been better for the long-term success of the brand.
Also, I think they should be a bit more specific on how much improvement may be
expected
for the Switch version - because if people think that all of the issues that version has are going to be fixed, and when the patch finally releases, not all of them are ... well, there'll be quite a bit of fuss, I imagine.
Finally, they need someone who can write clean, clear messages to look over the updates and streamline their communications. I'm not clear on when the update is coming, which of the items previously mentioned it has, and what's happening overall. And it's also irritating that so much of the communication coming from the publisher is spread out over different mediums (Kickstarter updates, forum posts, tweets, discord), meaning you're never sure you have the full story on something.