Thank you!
gradius

Loyal Familiar

[TI0]Walking dead

Posts: 118

Post by gradius on Jun 24, 2019 15:32:40 GMT -6

What is a man? A miserable little pile of secrets!
Shoutbox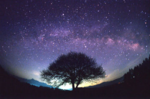 OwloftheNight98
:
dareka

I wouldn't mind such a thread. I, in particular, want to see a religious protagonist- who doesn't lose faith due to disillusionment or "God was evil all along!"- in a fantastical game setting, to see how would they handle the crazy stuff like this.
Jun 28, 2020 20:57:33 GMT -6

*