Post by Pure Miriam on Feb 1, 2019 1:04:50 GMT -6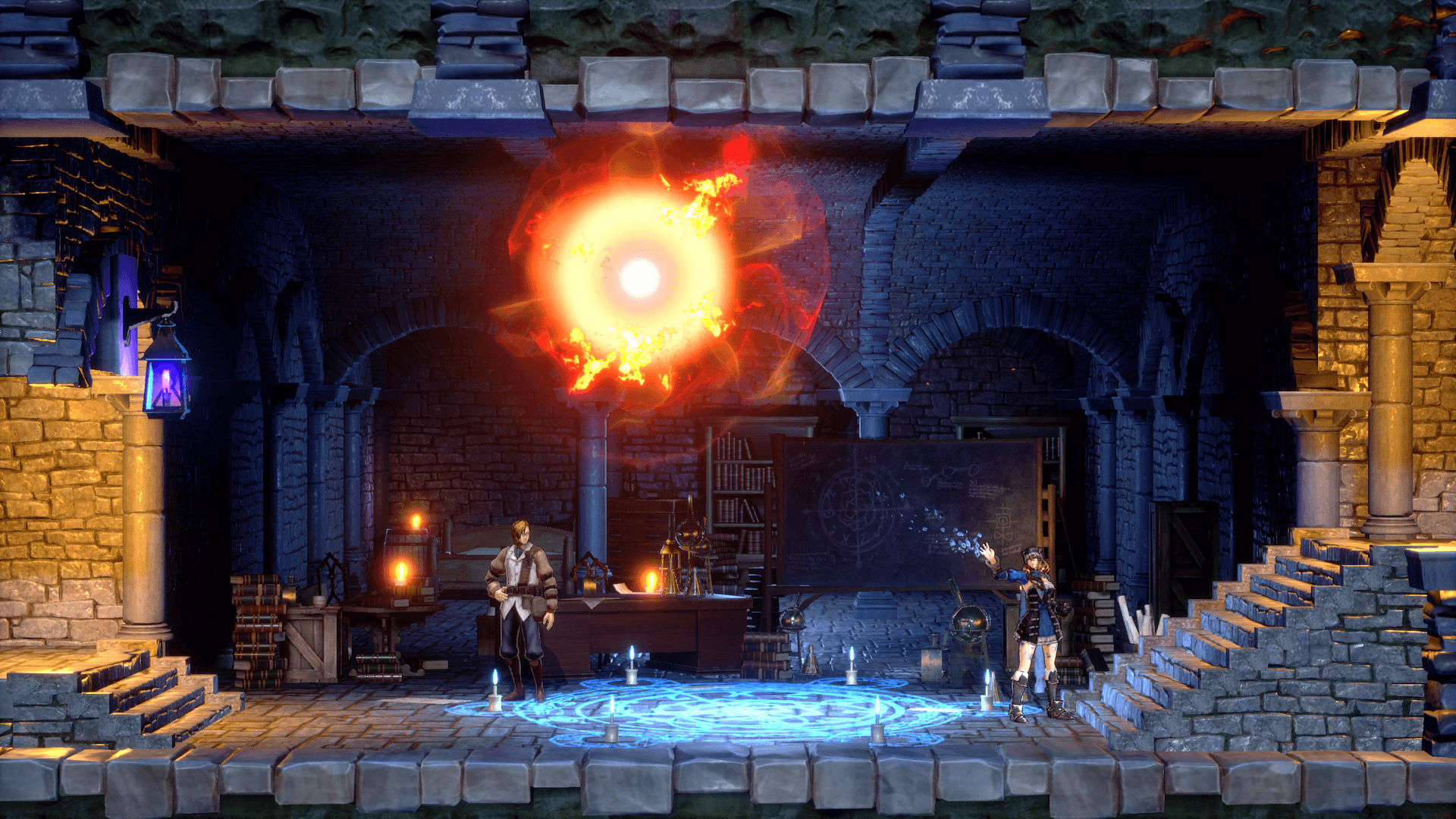 Riga Dohin. A shard born by crafting.
Bloodstained Update 77 is upon us and with it, we were presented with gorgeous graphics update and a new feature regarding Shards, the Shard Crafting. Considering that, and other elements about Shards, answer THESE QUESTIONS!
1)
"A crystallized form of demon power. It cannot be handled by an ordinary human being". That is the first description of a Shard that Bloodstained Demo have, explaining what it is. During the demo, Miriam also explains that the experiments with Shards prepared her for combat and after the first one, she says "Id' forgotten the way it felt, like uninvited claws scraping across my bones", to with Johannes repplies with "The demon's power was transmuted into that shard, which forcibly bonded to the crystal embedded in your body. The strength you gain from it is undeniable, but eventually, the crystal will devour you". Dominique also have something to comment about shards. She also talks about the fact that shards can dominate Miriam and Dominique buys shards to purify them.
Shards can be obtained by killing demons, they can also be obtained by breaking a specific object called candlestick (see 2017 Demo) and they can be crafted using a shard and materials as catalyst for the creation of new powers.
Considering all that, what do you think about shards, plot-wise. What are them? What are they nature? How they can be purified? There is more to shards than we think? Or they are just a gameplay resource whose pieces of information will be left in the dust?
2) Trigger Shards
are now called
Conjur Shards
. When the demo was out, there was a bit of a confusion because the red shards had a lot of "summon shards", powers where you summon creatures, that looks like a weaker version of familiars, but familiars have a shard dedicated to them (the
Familiar Shard
Type). Considering what the red shards are (using instant powers, such as water attacks, throwing stuff and summoning quick-time demons) What do you think of the name change?
3)
As revealed on Update 77, now you can craft shards. Not only you don't lose the shard you are using for the crafting, just the materials, but that creates new shards that can even be of different types. What do you think of the Shard crafting? Would you like if the shards made by crafting can also be obtained in-game, by killing demons or finding in candlesticks and such, or they must be exclusive for crafting?
4)
What are your thoughts of the two new shards, Riga Storaema and Riga Dohin?
5)
Since Bloodstained reveal, there is a single type of shard, Effective Shard, that still, to this date, doesn't have a single example of what it is, and how it works. The command on how to use it exists in the Demo (take a look at the control configuration, you use Effective Shards by pressing RB on Xbox Controller) but still no word or example of them. Do you think there is a higher motivation for that, or they just didn't had the opportunity to show one?
---
that's all folks!