Post by 緋月エリ on Jan 18, 2018 14:38:22 GMT -6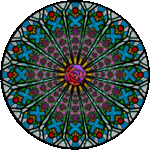 My user here is "Olrox of the Chapel" because my regular ol' Olrox was taken up already - but that's been my consistent name in various Castlevania enthusiast communities over the years - the one I stuck with the longest was the apparently now-defunct "Inverted Chapel" - wonderful place it was, even randomly found a fellow I went to undergraduate school with on there and neither he nor I knew of the other's Castlevania love.
I hope to find others from the site, but I unfortunately forget the user names for almost everyone aside from Lost Painting/Lost Picture because it was one of my favorite songs from SotN.
To less ranty things - I backed this game the second I heard about it; I love Castlevania and IGAvanias are my favorite entries, though I love all Castlevanias equally, including the MercurySteam trilogy. I'm very happy that the classic players will be working on Bloodstained, including IGA, Yamane, and even to a lesser-than-usual extent, Kojima (I was so happy to see that she'd be doing at least something for the game).  
I enjoyed the little demonstration we got to try out not so long ago - the game looks and feels appropriate to me, so I'm not really glooming-and-dooming about anything - all good things take time, and I feel I've always got too many things on my plate as it is with games nowadays. I do miss the days when I had a lot more time free to play.
At any rate, while it's largely irrelevant, I still felt I should pop into this thread to say hello - aside from the fine, mostly quiet folks at /r/castlevania and /r/bloodstained, you fine folks are probably the only others who share this interest of mine that I might know.
Here's hoping we all enjoy this new adventure together.
To to older members here:
I'm back! So sorry for disappearing on you guys like this!!
To the newer members:
My name is Eri, and my display name reads "Hitsuki Eri" if you guys are wondering. It literally means "Scarlet Moon Eri". My favourite Castlevania games are Symphony of the Night, Dawn of Sorrow, Aria of Sorrow, and Harmony of Dissonance. I am still playing Harmony of Despair on the PS3. Outside of Castlevania, I love playing Japanese made RPG like Final Fantasy, SaGa, and Tales of.
I also love playing Musou style games quite a bit!! - A secretly hoping to see a Musou style Castlevania.
You and I should get along swimmingly then. I too love musou and it seems like no one else does unless I'm in a musou enthusiast forum... a unicorn if ever there was one. I'd love a musou-style game of every genre/flavor/franchise; I just finished the Berserk musou game and it was a satisfying experience outside of the lack of playable Skull Knight.
I am such a Musou junkie!! Have you played the Gundam Musou series? They are pretty good! Also check out Sengoku Basara, the capcom competition to Sengoku Musou!