Post by XombieMike on Oct 2, 2017 17:06:43 GMT -6
IGAvaniacs, do you want to see art for Bloodstained go the direction of Mana's style? I think it's critical to the marketing success of the game that the art is as good as possible. Mana's art style is upholding the legacy IGA is known for. Going forward with Bloodstained assets as well as for potential later games would be more successful with Mana's art.

This is important, so listen up! Mana is the Communication Manager at ArtPlay which means she can't just walk up to IGA and say, "Hey, the fans really like my stuff, you should make me more involved in art." It's not her style to be so bold, and it would be obviously bias coming from her. THAT'S WHY WE NEED YOU. Big enough numbers will be communicated with evidence that it's we the fans asking. The polls on this forum require a registration, so it's not a small amount of people voting multiple times. We have integrity. It's the fans who care enough to come here and vote to make the game more successful who are showing what they think is important. Sure we could probably get more votes outside a place you have to register, but this is the forum ArtPlay / IGA pays for. If you know someone who is interested in Bloodstained, send them here just to vote. Let's get 1000+ votes. You are the Army of the Night! I know we can do this!

UPDATE: IntiCreates isn't involved in the main game anymore. Natsume-san hasn't provided art assets since around the time of the Kickstarter. DICO has been doing everything you have been seeing even before they were announced. That includes all the new monsters and characters. Mana is just the Communications Manager for ArtPlay. IGA is good with DICO continuing but I have reason to believe this is due to cost. If enough people show IGA by the numbers that we want Mana to lead the public art assets for Bloodstained much like Ayami Kojima had done for Castlevania, Bloodstained and it's potential future games will be more appealing to the masses (and to us). This is critical to it's success just as Ayami's work was with Castlevania. I do completely agree with IGA's wisdom. However I believe IGA is too humble to fully understand the power of his fans. If we show that this is important to enough people, I believe there is a decent chance that 505 Games will allocate more money to ArtPlay so that IGA can make an easy decision. That chance can't happen without us. With the end result of getting Mana a new position at ArtPlay, we have a mission. I think it will be best in the long run, and this is our opportunity to be heard in a significant manner.

Thanks to Operation Akumajo, Castlevania Dungeon, ThePlotTwist and everyone else who are reaching out to fans and guiding them here! Most of all, thank YOU.
UPDATE II (poll success):
Formal request presented to 505 Games by XombieMike:
bloodstainedfanforums.com/post/48364
(Relevant information and responses from Angel-Corlux and Mana Ikeda below)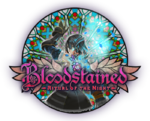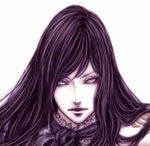 Hi there@valtiel86 I'm sorry if there's some confusion, but remember, this poll was started by the community and it was born out of excitement and passion, so unfortunately I couldn't really curate the messaging, I found out about it after it was already blowing up. To answer some of your questions, I can confirm that if Mana becomes more involved in the art of the game, it would purely be for marketing art at this point. Which is something that I'm going to need soon anyway. Because right now I don't have anyone I can go to for that. As for the art that Dico has done, it has all been internal concept art done for the development needs of the game. Although the fans have seen some of this art, none of it is "marketing assets". You may see the concept art, but I'm not going to use it for a Bloodstained website, or the box art, or any other mass consumer market like online ads etc. That's what I meant when I said that all the art out there has been done by Inticreates a long time ago at the start of the campaign. Speaking of, just in case it wasnt clear, since Inticreates is no longer on Bloodstained, no one should worry about "betraying" or "changing" from the old artist to a new one, because no Inticreates = no old artist, the choice here is "do you want Mana doing marketing art or do you want someone else that is not the previous artist and is not Mana".
And to anyone who thinks we should get the old artist, let me just say that there is no way I would approve that, as having Inticreates on the project again, in any capacity, would create a branding and marketing nightmare for me, where I would have to come up with a way to combat the inevitable confusion, misunderstandings, and outright lies that would be generated about the game as a result. (spoiler alert: I would never be able to fully undo the damage done. Can you imagine the click bait articles? "Embattled Bloodstained developer changes dev team...AGAIN" etc etc bla bla bla )
I hope that clears things up a bit, and thank you as always for being such a passionate fan!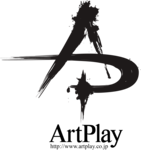 Angel-Corlux
pretty much answered all the questions and comments that I had to say. I was even going to say if my artwork wasn't well received, we do have Natsume-san's contact without the association of Inti Creates (we would hire him to freelance if that was the case). However, seeing that it would make a huge confusion, we wouldn't want to trouble 505 Games by contacting him.
Regarding a couple of comments on Miriam's expression, I made her smile based on what I read through IGA's script (of course, my own interpretation). I can't recall which particular interview it was, but IGA referred to Miriam's personality as "most human" out of all the protagonists he has worked on, and "an ordinary girl." She's quite expressive and cheerful at times. Our game director also expressed that he didn't want Miriam to be a "lesser Shanoa" so I decided to stay away from making her look too similar to Shanoa. Natsume-san's version of Miriam is also during the time the story was at its concept stage. I hope I was able to bring his character designs to justice, but I do fully understand those who prefer the original artwork better.
This time, I fitted all the criteria needed to create this piece - someone who has an easy contact with ArtPlay and 505 Games, knew the game, able to draw and draw within the short period of time. The reason IGA has not asked me to make artwork was due to the amount of work I do as a Communication Manager (which is what I am hired for). Unless there isn't a demand, I would continue to work as the bridge between 505 Games and ArtPlay, as well as a community manager. Lately, the amount of work goes way beyond what one person could do and 505 Games has lifted a lot of that work off my shoulders. If they were to request new art asset, I would be able to draw within the time I'm in the office. IGA and our game director also agreed that if there was enough demand, they would allow me to work on future artworks.
We just wrapped up NYCC and it was great being able to meet everyone and just be near home. I'd like to sincerely thank 505 Games and Project TriForce for giving us this opportunity and giving me the opportunity to draw a piece for this event. Thank you
XombieMike
for this thread and I can't thank everyone enough for all the kind words.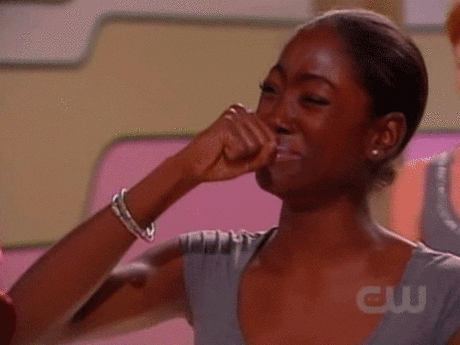 Great job everyone! -pws



Examples of Mana's art
Link to more art!