Post by Question on Jun 10, 2020 9:49:05 GMT -6
Bloodstained: Ritual of the Night has sold over ONE MILLION copies worldwide!
This is a remarkable milestone for any game, but it is especially sweet considering the humble beginnings of the project. Bloodstained wouldn't exist without the passion and faith of the many Kickstarter Backers who made the game a reality. What started as a small idea quickly turned into a phenomenon with more backers and support from the community than we could have ever expected.
We want to thank all the game's fans for being a part of this amazing journey and for making Bloodstained: Ritual of the Night a global success.
We recently launched the game's first major free content update which included Zangetsu and Randomizer Mode. That release has kicked off the second chapter of the game's development.
We have a full slate of free updates planned that will take us through the rest of 2020. We are excited to share the Development Roadmap with you so everyone can see what is coming to Bloodstained over the rest of the year.
Let's take a look...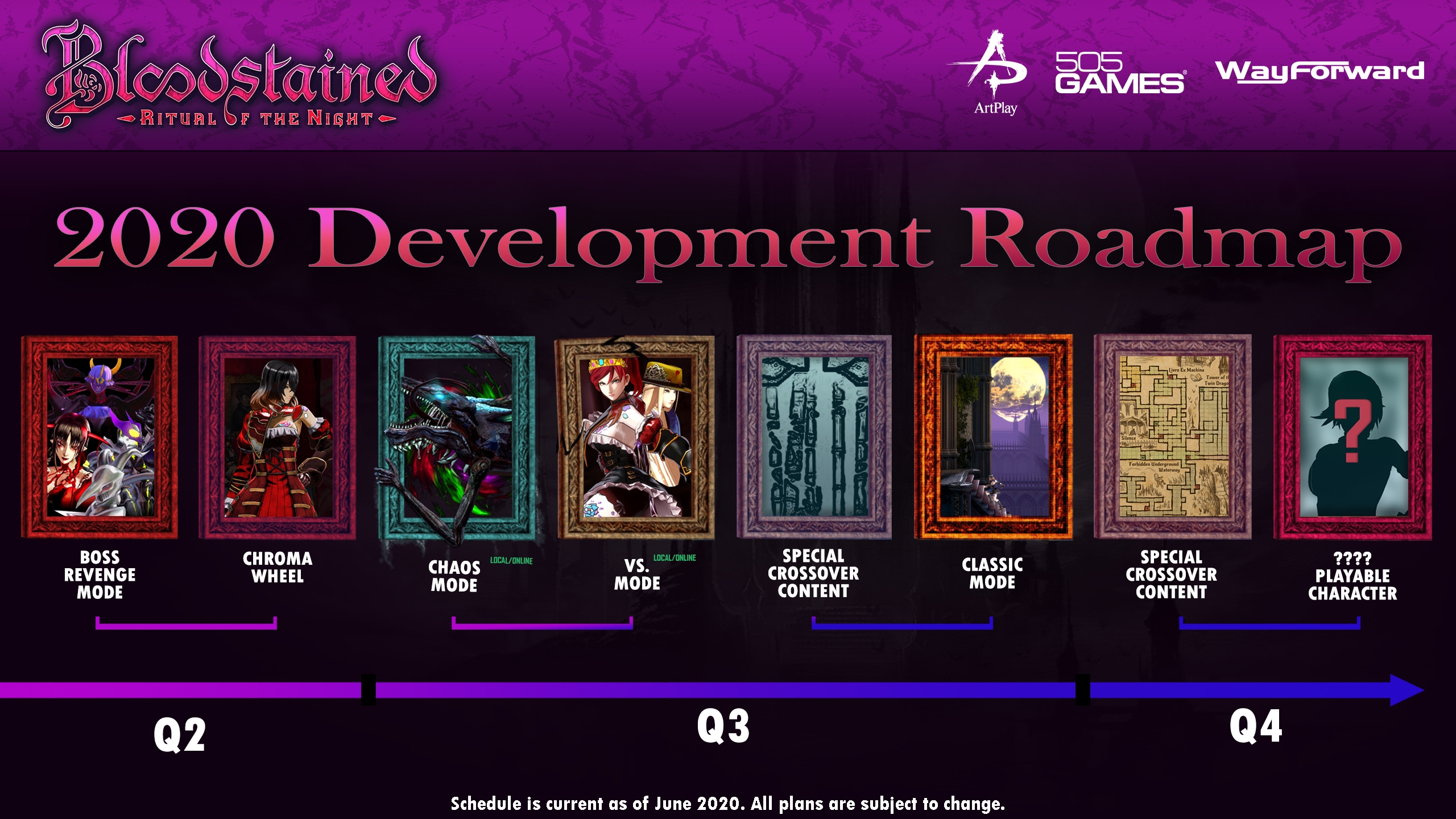 Q2 2020
Boss Revenge Mode
- Take control of one of four in-game bosses and use them to battle the heroes of Bloodstained!
Chroma Wheel
- The salon is back in business with more options than ever for character customization, including hair, clothing, and skin color. Switch up your look with a true color selector and eliminating pre-set options previously available.
Boss Revenge and Chroma Wheel will launch on PC, PlayStation 4 and Xbox One on Tuesday, June 23rd, and Nintendo Switch in July

Q3 2020



VS Mode
(Local/Online)
A tense survival mode where players compete by indirectly attacking each another.
Chaos Mode
(Local/Online)
A specialized boss rush for 1 or 2 players. The mode includes randomized drops and special sub goals that will grant more equipment when completed. Collect the best, drop the rest as you build power to defeat all the bosses!
Classic Mode

It's Bloodstained 80s-style as Miriam faces off against a series of sub-bosses laid out across five harrowing stages and three difficulty levels.

Q4 2020



Playable Character

Bloodstained's 3rd playable character after Miriam and Zangetsu. `
(It's not Dominique)
---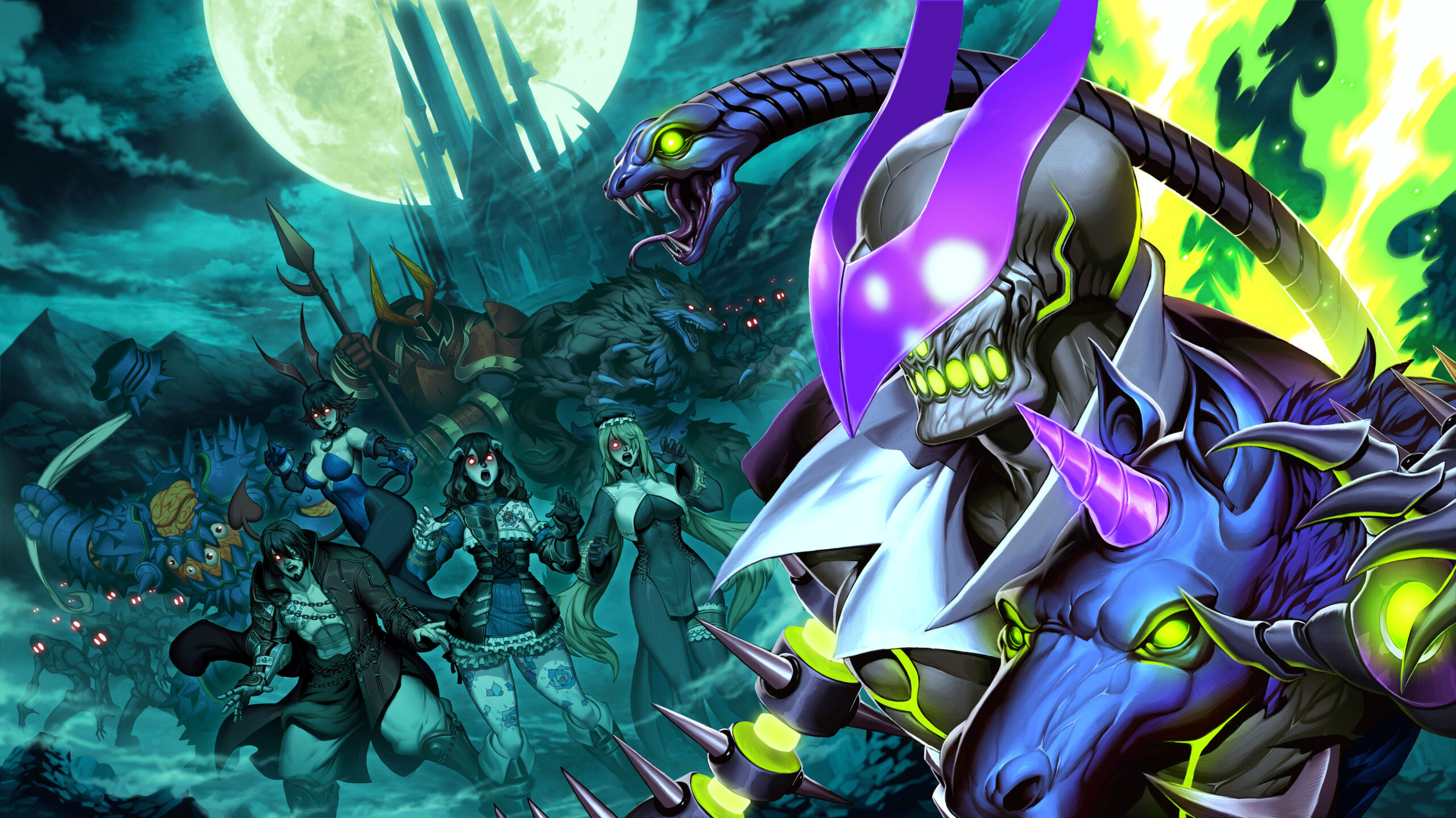 Schedules are always subject to change, but that's the current plan.
It's going to be a busy time for Bloodstained! There's more content in works than we have listed above including bug fixes, improvements to the game, paid DLC and a few other surprises.
We'll reveal more details for each new feature when they are closer to release.
Once again, thank you to everyone for helping us get to this amazing milestone! We couldn't have done it without you.
- The Bloodstained: Ritual of the Night Team