Post by Haliax on Jun 28, 2019 19:01:27 GMT -6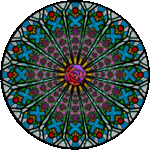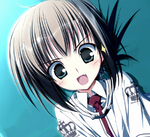 Ok so I want to give feedback regarding the Brazilian Portuguese localization. There are a LOT of things wrong and a lot of screenshots because of it, so I'm going to just post the image links instead of embed them. I'm going to divide this feedback in two parts: things that are objectively wrong (typos, missing whitespaces, wrong translations, etc) and things that are subjectively wrong when it comes to a game translation (we brazilian gamers are used to a whole number of gaming related english expressions that, when translated literally, doesn't make any sense and actually hurts the experience). So let's start.
1.3 Typos and overall problems:
imgur.com/xr9B3S4
:
"pescotapa" is a regional expression and shouldn't be used here. Using something more generic like just "tapa" would be better. I had to google what that is to give you an idea.
Link to all galleries:
My thoughts: I'm almost sure that whoever was responsible to translate this game has never translated a game before, and consequently is not used to leaving alone some expressions. Technically speaking, all subjective points could be ignored because they're correct, but that isn't enough when working with a game localization. Honestly most of brazilian players are probably going to play in english anyway, but having a localization in our language is essential to atract newcomers. And this sad state is not exactly welcoming.
I really hope that this was helpful, and I'm looking forward for some patches!

Nice work there, congrats! I was just about to point out some of them, but you got there first lol. Now, being a translator myself I was very curious to play it in Portuguese when I found out it was translated (I remember reading somewhere the game wouldn't have translations, but here we are). Overall I found it good, it doesn't have any major negative impacts on the user experience, but of course it may vary.
I also got confused by some of the translations, especially the "O" for "G" in gold, always made me think it was a 0 and I had more money than I thought. I think they could've used a gold coin icon instead with a G (or a gold icon without any letters on it), so much more easier to understand what it represents. On a side note, I had a good laugh with "pescotapa", I haven't heard it in a long while and it also got me wondering how much of the audience would understand it.
First dialogue
Translation missing
imgur.com/1HNXS0R
EN
"But I am the only one who can. The shard experiments prepared me for combat. Let them amount to something."
PT-BR
"Mas sou a única que pode. As experiências com fragmentos me prepararam para o combate. Que eles seu valor então."
There's a word missing from the translation here, probably "mostrem" between "eles" and "seu". "Que eles mostrem seu valor então".
Eventually

imgur.com/hZPo0NN
EN
"The strength you gain from it is undeniable, but eventually the crystal will devour you."
PT-BR
"A força que você ganha com isso é inegável, mas eventualmente… o cristal irá devorá-la."
"Eventualmente" here has a different meaning from "eventually" in English. They're false friends. In Portuguese it expresses a possibility, a hypothesis. In English it has the sense of "in the end" or a consequence. Some options to translate the sentence would be:
"A força que você ganha com isso é inegável, mas um dia… o cristal irá devorá-la."
"A força que você ganha com isso é inegável, mas consequentemente… o cristal irá devorá-la."
"A força que você ganha com isso é inegável, mas no fim das contas… o cristal irá devorá-la."
Dialogue from good ending

imgur.com/rZkKOMq
EN
"You're very welcome. Come on, let's go home."
PT-BR
"E eu vou fazer o que puder para não decepcionar você. Ande, vamos para casa."
First sentence seems a bit over translated for me. A simple "De nada" (you're welcome) or "Não tem por que agradecer" (don't mention it/no problem) would be enough.
Menu
imgur.com/5HfOvdX
EN
"Favorite"
PT-BR
"Favorito". Although this is not major, I think it should be "Favoritar", given all the other commands are verbs (Usar, Ordenar, Voltar) instead of nouns
Aello Item Drop

"Monster Bird Tear"
Another item which the translation is overflowing. "Lágrima de Pássaro Monstruoso" is too long. "Lágrima de Ave Monstruosa" may be an option.
About the quotes:

I'm not bothered by "pescotapa", but I understand if it's changed to "tapa".
Regarding "Eventually", I wouldn't use "A força que você ganha com isso é inegável, mas consequentemente… o cristal irá devorá-la.", it sounds weird. The other two are fine.
Now onto some more missing lines/words from dialogues and mistranslations. I'm in the beggining, but I'll post some here just to show that they need to be revised and updated. I intend to finish the game before making another post so as not to pollute this thread.

It is missing the word "Tudo" > "Tudo que sei...". EN: "All I know is that the spell that stopped time for you was advanced, arcane...".
"visto" incorrectly written in the singular form, instead of plural ("vistos"). Correct would be: "Itens equipáveis podem ser vistos [...]".
Missing a part from original dialogue "Vou limpar o convés com eles." from EN "I'll wipe the deck with them."
"Nonsense" is mistranslated as "despropósito" (I don't even know what this word means). EN: "This is nonsense." should be translated to one of the following: "Isso é besteira."/"Isso é um absurdo."/"Isso é bobagem." or something else.
Missing an "r" in "Preparar". It is correct on the top left of the screen.
In this one, it is missing the word "Miriam" before the second part of the dialogue. O.D. asks Miriam her name, and she responds him in this sentence. I don't have the english text to type here for this one and the next.Also, Miriam calls him OD instead of O.D. on this dialogue. I don't know if it's intended to be like that and it doesn't bother me, just saying this cause might be a mistake as well.
"Because" is mistranslated to "Por que", while the correct translation is "Porque". Yes, this is an actual other word that exists and have a totally diffent meaning. Por que = Why and Porque = Because.
I share
hiratafabio

's opinion that common enemy and weapon names should be translated. Special enemy and weapon names inspired by foreign folklore or that don't have a direct portuguese translation should be kept in english IMO. Same for the bosses.

Thank you both for the feedback. I hope we can help make this game better.
I also am grateful for the PT-BR translation, we do not always get one and it is awesome that you cared. It makes a big difference, especially in such an amazing game.