Post by Ciel on May 30, 2019 22:28:48 GMT -6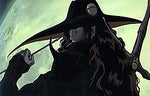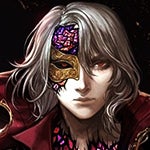 Everyone chill out.
With all due respect, Mike, this doesn't help either.
browren
has basically been on a insult and defamation campaign against 505 in these forums non-stop since the Linux version got cancelled.
He's entitled to his opinion, people are entitled to agree or disagree with him - sympathize with him, even - but he's not entitled to hate on 505 non-stop every time there's an update. It's not as if we don't know how he feels, and there are separate threads for that.
At the end of the day, he's not here simply share his thoughts on the project -
he's in the forums to spread hate on the game, and hopefully sour people on it to undermine its chances of success
.
This attitude is the ultimate show of disrespect to you and every other backer who's spent time and effort cultivating a positive environment where people can
agree to disagree
.
True, many otherwise respectful members of the community have responded negatively to him, as well - but only because his own hostility to the project. He may not use vulgar language, but calling 505
thieves
is not exactly being respectful either.
Bottom line, if mods want to ban someone, ban
him
.
There,
I said it
.
It would not be suppressing someone for feeling cheated and expressing it - his conduct has gone
far beyond that.
There is ample justification to do it if you so choose, on the basis of him showing disrespect to the entire community through his conduct.
Now, I'm sure he'll proceed to quote each and every last sentence in this post and go on about how the cheaters are 505 and they're the ones showing disrespect to the customers, etc.
I'll ignore him, because what he wants is attention. I suggest everyone ignore him as well.
I'm also cognizant that this post might get me in trouble, as well, but
I've seen and had enough at this point
. Mods need to step up and do their job without trying to be "fair to both sides" - the one that's full of spite and the one that's just looking forward to the game - or I'll
gladly leave these forums myself.
With all due respect, given how much you contribute to this community, I completely disagree with you.
You see, his complaints and demands are totally legit and valid. Wii U and PS Vita backers received an option to get their money back, why then Linux/Mac backers didn't? Are they somehow inferior to the others? And what's with "middleware problems" with Linux? You certainly know, as much as me and browren given we are all developers, that Linux has an awesome and active developing community that would happily help with whatever problems they were facing. Yet, as stated by browren several times now, they probably didn't even try.

Browren's persistence is not his fault, but 505's. He already tried to contact all social media accounts, Discord and this forum, and to this day he only got radio silence and generic answers. What do you expect him to do now that he tried everything? Giving up, really? He decided to post his complaints on every Kickstarter update thread because it's the most likely place to be read by a 505 staff member. It would be spam should he create a new thread everytime he wants to complain about the same thing after all.
I don't think he has been direspectful at all. Sure, this time around he may have said too much with the "thief" thing, but that isn't a valid reason for a ban (at least in my opinion), a warning sure but a ban would be too much. He's frustrated, it's natural for a frustrated person to be negative. That doesn't mean he is actively trying to sour everyone's else experience. I see that a couple of people are acting like he is doing that, but honestly that's not browren's problem.
Finally, do you really think that everyone here can agree to disagree? Two years ago I called this place an "echo-chamber", and I relinquished myself to be a lurker, posting only occasionally. I did this because everytime someone appeared here with a more negative criticism, be it valid or not, he was met with tons of backers downplaying his comment and shooing him away of this forum. It happened last year with that "Graphics Downgrade" thread, where we had to deal with some backers downplaying our complaints by saying "stop complaining guys, the game's still in development, it will be resolved" or "it's only the graphics, who cares about graphics", when at the time the game was only months away of launch. I wonder what would have happened if we have stopped giving feedback at the time, surely WayForward wouldn't have stepped in to fix those damn ugly graphics. And now this is happening, when we have a couple of backers downplaying browren's valid criticism and demanding him to stop everytime he posts something because reasons. This is a discussion forum, and an official one at that, where every opinion and complaint should be heard. You may think one or another is invalid, but sure as hell you don't have the right to shut up someone else.