Post by RichterB on Sept 26, 2018 14:00:43 GMT -6
This is seemingly a
little
different than a straight port of a port (though not by tons)...
I just powered up the old PSP version, and I noticed that the screenshots shown online on Requiem have at least two background borders that are actually different (the others look like they're just bigger versions of established borders/wallpapers from DXC).
They will also be optimized differently than the PSP version:
"Both games have been upscaled to run at 1080p - or 4K if you have a PS4 Pro - and will feature various rendering filters such as smoothing. Full trophy support has been added too, including what will likely be a tough Platinum. It seems that the games will play out in their original aspect ratio, so you'll have access to numerous backgrounds to frame the action."
(http://www.pushsquare.com/news/2018/09/castlevania_requiem_confirmed_exclusively_for_ps4_includes_symphony_of_the_night_and_rondo_of_blood)
Now, is it just me, or does the DXC PC Engine port of Rondo have some differences from the Wii's Virtual Console port (besides English translation). Some of the sound effects seem different, like the ape skeletons' defeated groan, and the gameplay feels a little different, too. Maybe it's just the controller involved, but I kind of enjoyed playing the Wii Virtual Console version more. It seemed to run smoother somehow.
Someone pointed out elsewhere that the reason they didn't do a one-to-one port of DXC is because you'd have to work to unlock the retro games; and frankly, I'd note that the 2.5D remake didn't seem to be fully embraced even by the fandom.
The Requiem game will cost between $16.99 and $19.99 depending on your PS Plus membership status, by the way. Doesn't look like there will be a physical release, sadly.
Here's hoping that the rumored new Switch Castlevania makes up for this game's absence on Switch. As for Requiem, I can't decide if Konami came to Sony or vice versa. Both stood to gain, considering the series' free advertising on Netflix.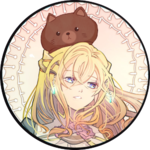 Well, in fairness, this happened with the North American release of Dracula X SNES, which used Rondo's artwork on the box and in the booklet instead of the new artwork from Dracula XX.