Post by lchaos2 on Jun 28, 2018 8:58:09 GMT -6
Hello, I am playing the backer demo exclusively on keyboard. I have some issues with the game.
Currently, the only keys that are mapped on keyboard are movement (WASD), aim shard skill (arrow keys), jump/confirm menu (Space), change full screen/window/borderless (F11), and attack (Enter). Nothing else is mapped.

When you arrive at the first save point, and you use it, the game will ask if you want to save. None of the keyboard keys work. You can't even move the cursor over to the No position.

You can not edit Audio or Video settings. The buttons that allows you to cycle to those menus are not mapped.

(Xombiemike here with an edit. Try this workaround that was mentioned in this thread:)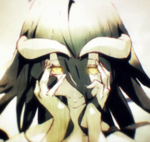 After that the binding options should activate, select a key and select "record", then press the keyboard key you want for that pad key... i am not sure if i am doing it right, but it works perfectly, i am trying to remove the game default keys set now and leave only the "controller".
Or this:
www.headsoft.com.au/index.php?category=vjoy
Map keys to controller buttons.
Make sure to map buttons in steam big picture mode.
Steam is picky and will require you to map most of the buttons, so you may have to temporarily assign many of the buttons to keys in vjoy.
It doesn't matter which keys you use or which buttons. Just make sure you have keys set for:
Primary Action (needed for menu confirmations)
Go back (needed for menu cancellations) (might be wrong on this one)
Tertiary Action (needed for basic abilities)
Left Shoulder (needed for back step)
Right Trigger (needed for aimed abilities)
Back (needed for map) (might be wrong on this one)
And make sure these keys are not:
wasd (movement)
arrow keys (aiming / scroll down through menus)
space bar (jump)
enter key (attack)
escape key (basic escape key functions)
page up (scroll up through menus)
Everything else is free reign.
You also can't cycle left and right in the save menu, but I don't know the keys you'd need for that, but it isn't very pressing.
Leave everything else in vjoy set to "none", and click the "enabled" box. You'll be able to use the default keyboard controls with few gamepad controls you assigned to specific keys.
Set it off enabled whenever you want to type because it just doesn't understand.
I set it once and now it's stubborn and won't let me change it in the steam settings, so be sure that you have something you'll be content with. The specific button you have set in vjoy doesn't matter, since steam is translating that with the settings you have in steam.