Post by purifyweirdshard on Jan 16, 2018 19:32:44 GMT -6
Angel-Corlux
great stuff man, though what I worry is that Iga is too humble to proudly move forward with this like he deserves to. The separation of Igavania from Metroidvania shouldn't just be because of a licensing thing or because he's "not worthy to be associated with a legendary game like that", which is something I recall hearing him say. This is his thing.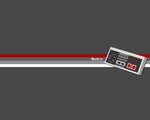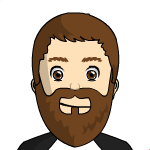 I wouldn't go so far as to place collecting as one of the most important aspects of an IGAvania. Collecting all the items/armor/weapons etc. is more of an afterthought to me--
Heh, well if it was just items/armor/weapons then
maybe
, but you've played Aria/Dawn right? Those games especially, and this one too, focus on collecting things as a core mechanic, souls and shards. It's a
huge
system. What's more on top of that, we're gathering crafting materials too which means even more categories of stuff than we're used to.
Not only are these gameplay mechanics tied explicitly to "collecting stuff", but it's a large part of its enjoyment too. The games are all about finding new things: what does this shard do? What does shard #192 do? I have to find out! get get get get
So I mean, it might not be one of the most important aspects to you as a player, but in design and in general, it definitely is. We're going to have a bunch of collectible wearables that we can actually see on Miriam this time around, too, and best believe that's going to be a huge draw for most people to grab up those. I mean darn, collecting just straight up "map percentage" is a thing for these games - partially because you want to get and see all the stuff.
Pure Miriam
I'd say that's really close yeah. I would just not downplay the difficulty -that- much, it still takes some game skill to deal with things. You might have to acquire it only just within Bloodstained, but it's not a casual "hold right and mash" by any means and I wouldn't want to give that impression. Also, "gameplay and overall experience" are just as important for Igavania, too. Plot is a bonus, and it sounds like we've got a great one this time around, but gameplay and very much "overall experience" is big - the atmosphere and memories of discovery are big. Many things could be under the umbrella of "fun", though.