Post by CastleDan on May 19, 2017 20:13:49 GMT -6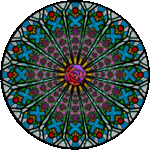 I am not aware of any modding tools for Mac or Linux.
It might be possible if the files are 'cross platform'. As in the .uassets are the same on Windows as Mac/Linux.
But since there probably is no mod manager for Mac/Linux, what one would need to do is unpack the game files first and 'install' the mods manually. (litterally overwrite files in the game's directory)
Problem with that is that you need to unpack the files... I am not aware of an unpacker for Mac/Linux.
But if the .uassets are the same on Windows as Mac/Linux, someone could upload the unpacked windows files. But that might be a gray area.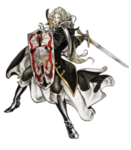 Yup. Well at the moment they could potentionally have anything that is 'Scarf-like'.
Anything that has the shape of strands coming out of her back.
For example, 2 metal chains, lifeless ('cause physics) monster arms, ribbons, giant USB cables, centipedes, dragons, etc. etc.
Depends on how 'outside of the box' they are thinking.
That being said, my cape mod shows it is possible. But the game files clearly show that it has not been designed to be used like that.
Unlike the hair, head, eye, etc. object the Scarf if actually using the main body's skeleton as well.
Whereas things like the hair object have a single joint called 'head' which gets attached to a socket on the main body's skeleton.
Because of that it is not as easy to drastically change the skeleton of the scarf, as it will affect the main body as well.
This is different for the hair and what not as it is easy to add extra joints to the 'head' parent joint, like I did in the past to test adding phsyics to hair and what not.
So again depend on how they have designed their systems and how 'outside of the box' they can think.
Save
So question. Do you think there's a possibility for full costume changes in the game? Like kind of like Pure Miriam but find-able get ups.